Summer Outdoor Adventure Day Camp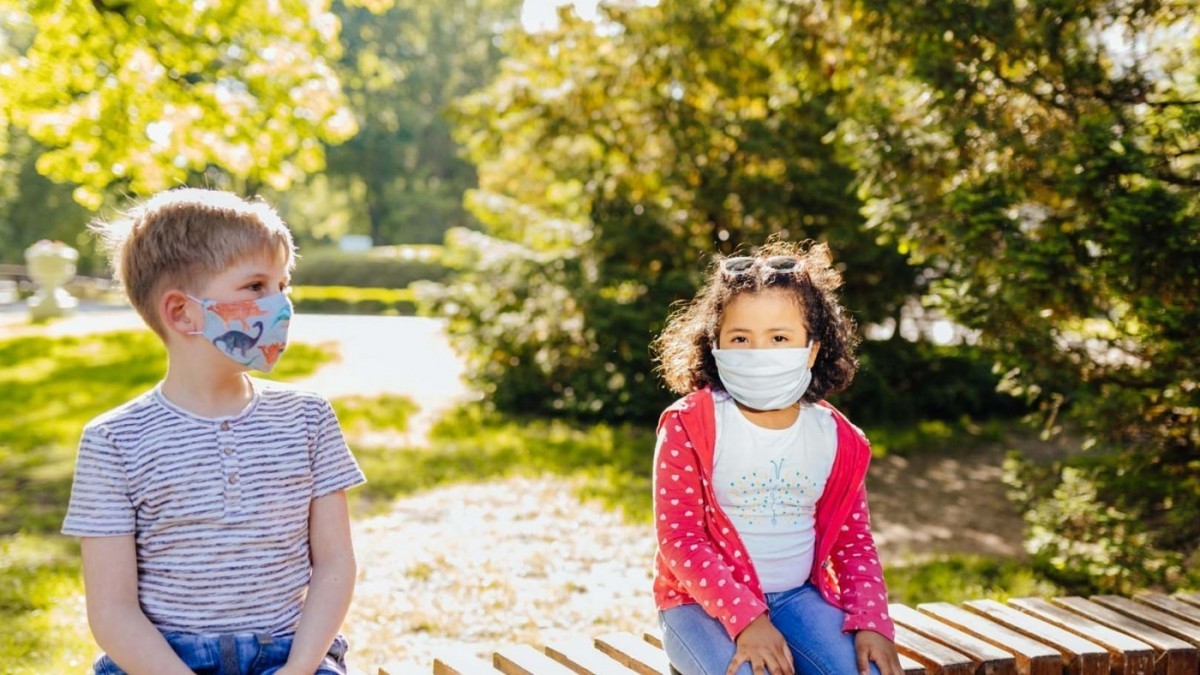 Social Distancing and Learning
Let your children spend their summer in nature! Outdoor Adventure Summer Day Camps bring students into the wild, to explore the wonders of the environment around them.
From guided nature hikes, to inclusive outdoor games, science experiments and take-home crafts, campers will be busy all summer long and immersed in all that Ball's Falls has to offer!
Who: Summer Day Camp: 6 yrs – 11 yrs
Leader in Training: 12 yrs – 15 yrs
When: Monday-Friday, 9 a.m. to 3 p.m., extended care available (fee applies) 8-9 a.m. & 3-4 p.m.
Where: The Arboretum at Ball's Falls Conservation Area
3159 Sixth Avenue, Lincoln, ON L0R 1S0
For more information:
programming@npca.ca or 905-788-3135 ext. 326
FEES
$42.50- Single Day
$160/week* Summer Day camp.
$145/week- Additional Child Full Week Day Camp
$325/week* LIT camp.
*10% family discount on the second child when booking two or more children.
Extended Care- $10/day per family (morning, afternoon or full day available)

PREPARING FOR THE ADVENTURE
Campers must come prepared for an action-packed day in the great outdoors. Backpacks should include:
Indoor and outdoor footwear (running shoes, and/or waterproof boots)
Litter-less and nut-free lunch and snacks
Refillable water bottle
Summer gear: rain jacket, splash pants, sunscreen, hat, bug spray, face mask

weekly program descriptions
The Mystery of Glen Elgin- July 5 to 9
The picturesque village of Glen Elgin sits between the majestic waterfalls of the Twenty Mile Creek… but this place holds a secret- it's a ghost town! What happened to the people that lived here?! Where did they go?!
The mystery of Glen Elgin will be discovered by our campers as they become super summer sleuths. Our campers will travel back in time to unlock the secrets of Glen Elgin and get hands-on with history from pioneer times, through the Victorian era, and all the way into the roaring 20s. Using deductive reasoning, our campers are sure to crack the case!
Carolinian Crusaders – Aug 2 to 6 & Aug 23 to 27
Our campers will not only learn about the wonders of a Carolinian forest environment, but also how to protect it! During this week campers will journey into the wilderness to learn about plants, animals, and insects using their scientific inquiry skills.
Our valiant crusaders will discover how people have an impact on our planet and complete STEAM (science, technology, engineering, art, and mathematics) activities to help reduce our ecological footprint. At the end of the week our campers will receive a Junior Conservationist badge.
Wetland Warriors – July 12 to 16 & Aug 16, 20
Water, water everywhere but not a drop to drink! At Ball's Falls we have a world of wetlands and wildlife that our campers will discover.
They will take a dip into aquatic life with pond and stream studies and meet the reptiles, amphibians and insects that call the Twenty Mile Creek home. Our campers will study wetland habitats and explore the importance of water conservation, also while having fun in water-based games.
Our wetland warriors will work together to help protect our water-based environments and will earn a Water Warrior badge at the end of their week.
Ball's Falls Bushcraft – July 19 to 23 & Aug 9 to 13
Have you got what it takes to survive the wild and the natural local elements? Campers will learn to navigate through the forest, build shelters and fires, and discover the bounty of the environment around them.
Working in teams to complete the ultimate bushcraft challenge, campers will make use of their newly acquired archery, emergency signaling, and water purifying skills and abilities.
Ultimate Adventure – July 26 to 30 & Aug 30 to Sept 3
Trek through the forest searching for cluse on an interactive scavenger hunt. Sharpen your skills in archery, create a team logo and cheer, and participate in the Ultimate Adventure Challenge.
Channel the movements of your favourite animal and try to make it through the Habitat Maze. Campers will also create their favourite treats over the campfire and make incredible crafts to wear back to school!
*NEW* Leader in Training (LIT)
Campers ages 12-15 can now enjoy a week of fun and learning at Ball's Falls Summer Camps!
In our LIT camp, campers will learn the skills that it takes to work at a summer camp as well as build confidence in their leadership abilities.
From leadership and team building skills to behaviour management, planning camp activities and learning how to be inclusive of all campers, our group will leave with skills that they can take with them for years to come.
As an added bonus, campers will also receive their Emergency First Aid certification that is valid for 2 years! Campers that complete the LIT camp can get the opportunity to volunteer as a Junior Leader with our camps for the rest of the summer and these hours can count towards high school community service hours.
We cannot wait to help our future community leaders thrive in the great outdoors.