Summer Outdoor Adventure Day Camp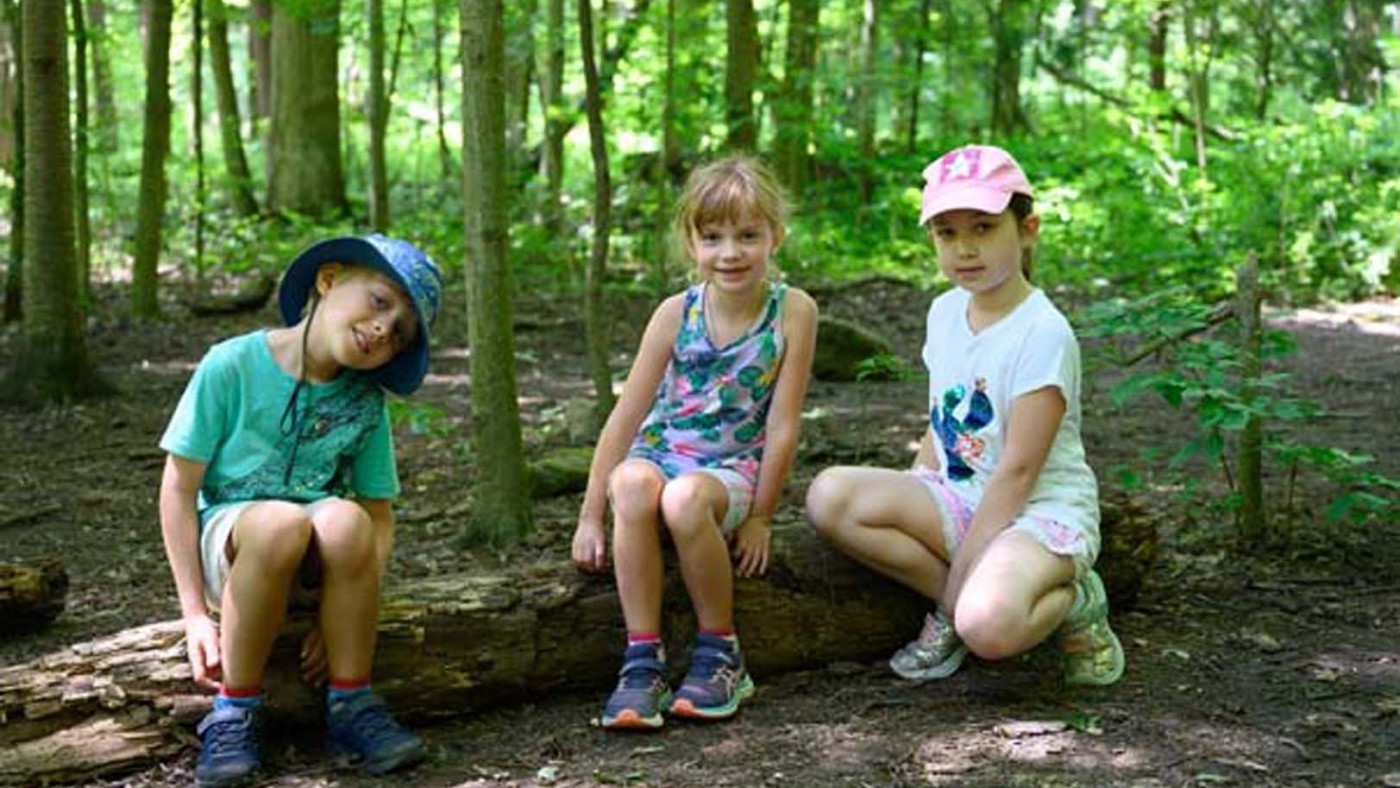 Children in summer camp in the conservation area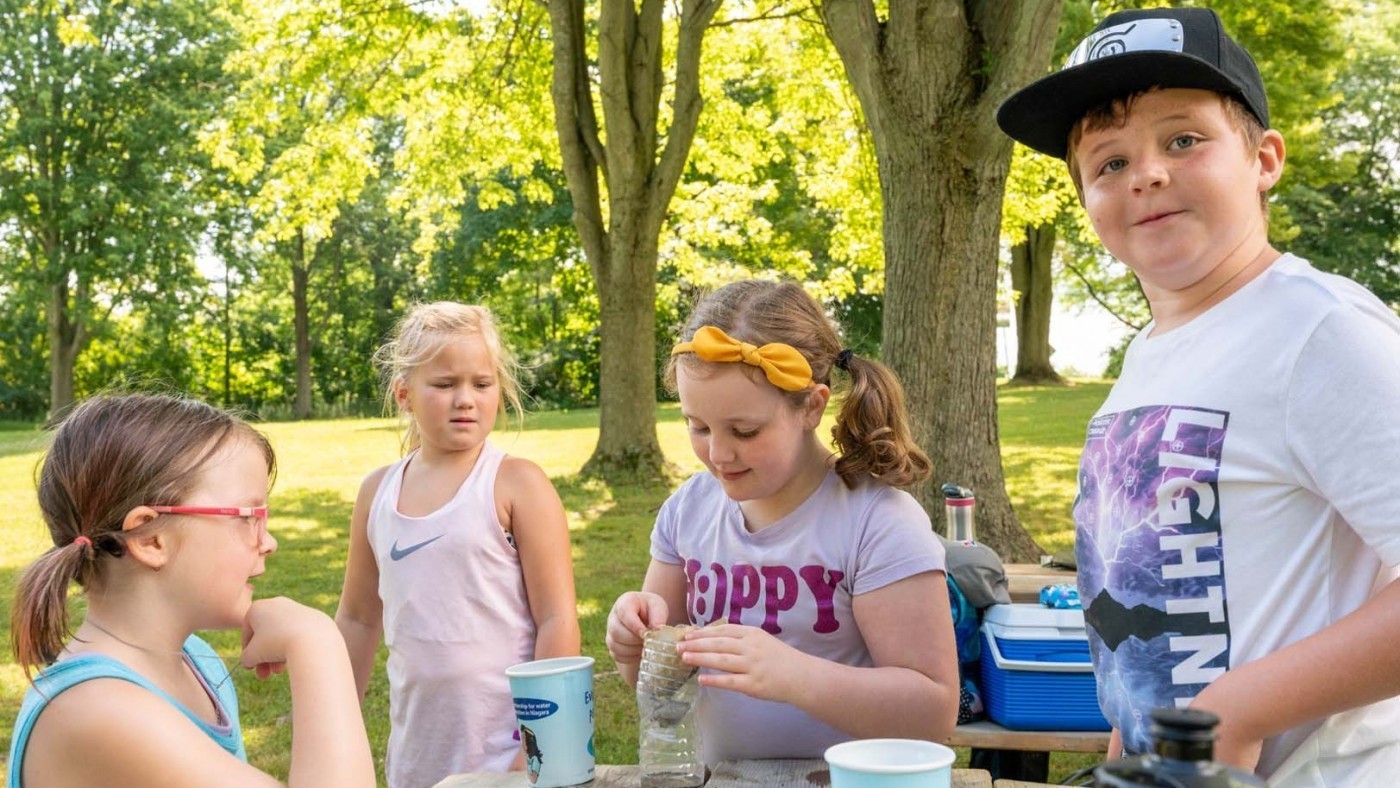 children learning at summer camp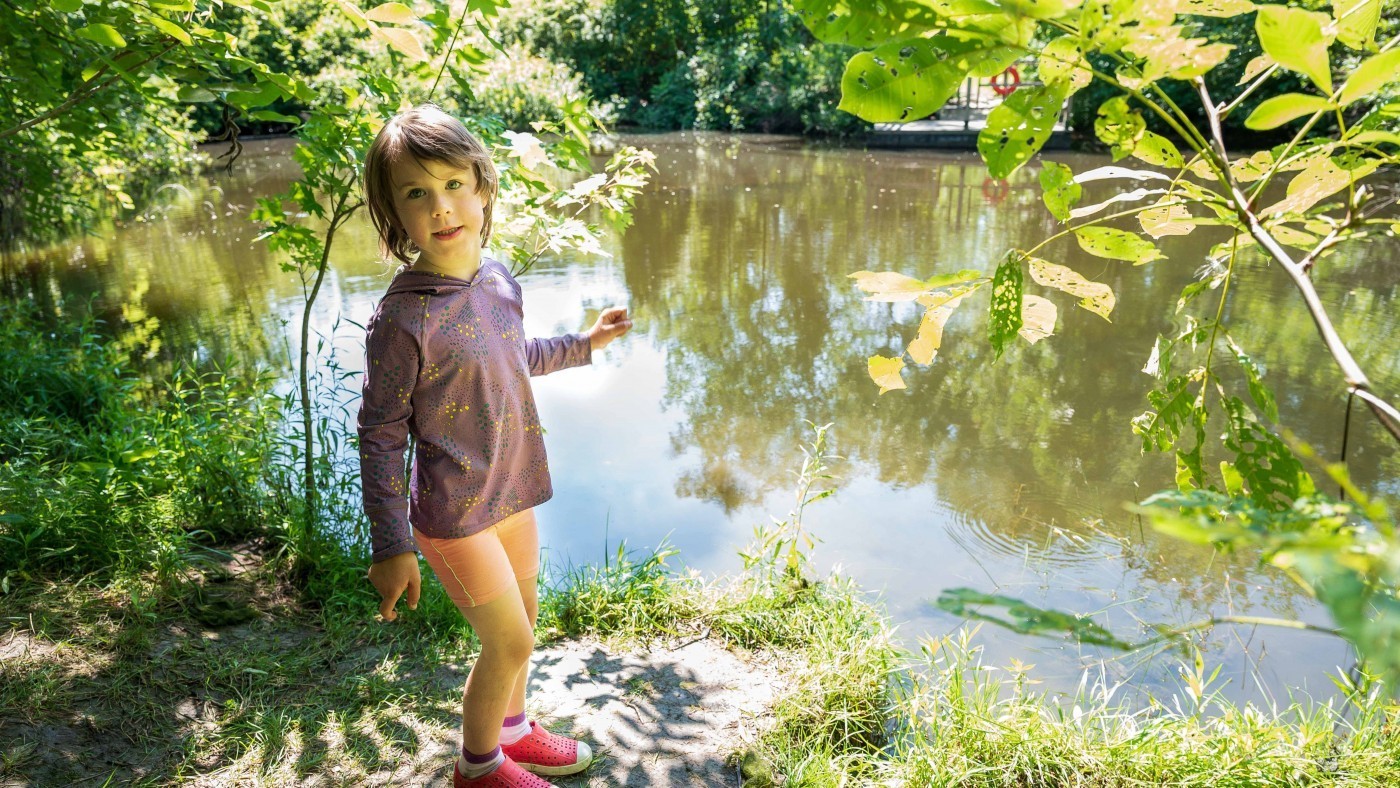 child playing by pond in conservation area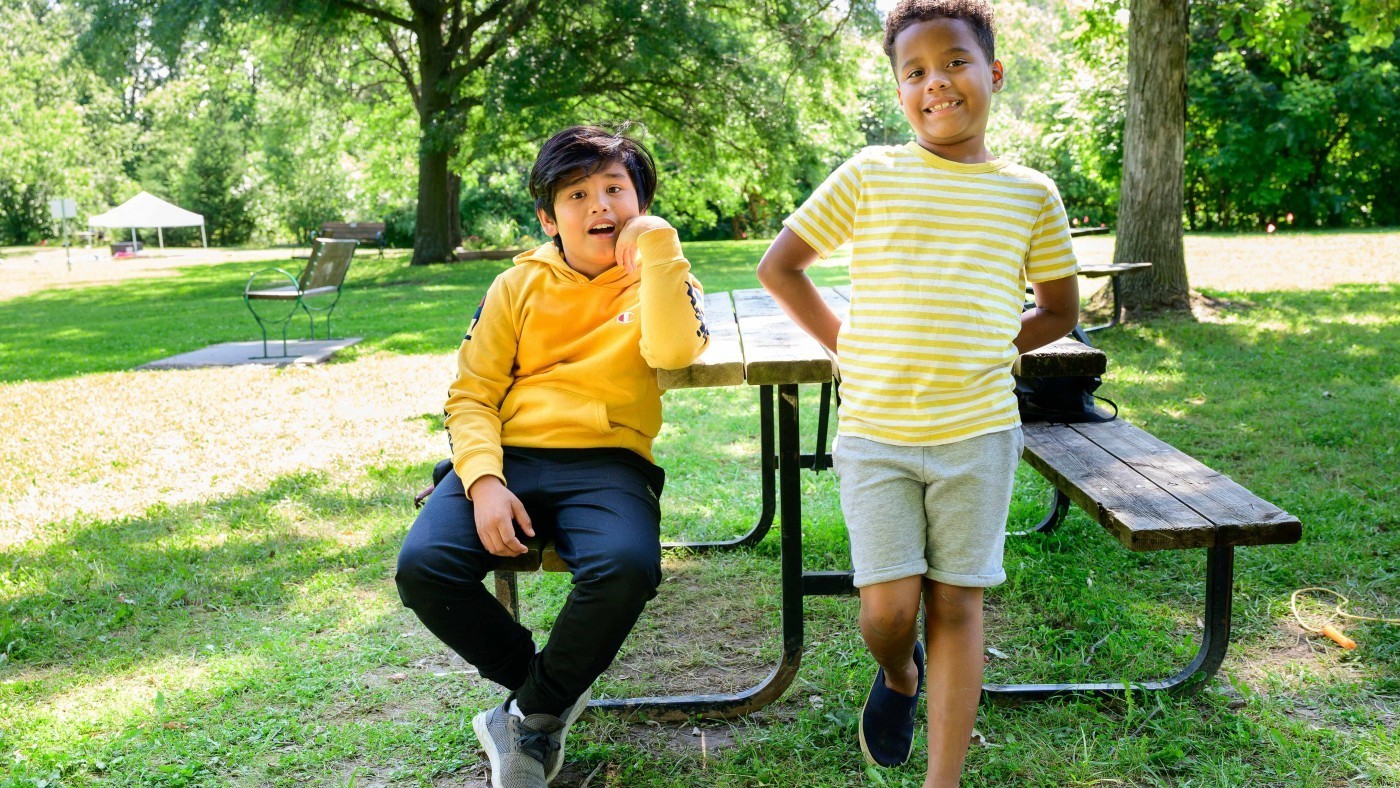 children on lunch break during camp day
NPCA Summer Adventure Camps At Ball's Falls Conservation Area
Join the fun at Ball's Falls Conservation Area this summer as children ages 4-15 are invited to participate in a season of fun, while immersed in nature!

JUNIOR CAMPERS ages 4 - 11
Will get a chance to explore the forest, discover natural and cultural heritage, learn outdoor survival skills, conduct science experiments, roast marshmallows over the campfire, and so much more! See the descriptions of each weekly theme below.

SENIOR CAMPERS ages 12 - 15
Will get a chance to participate in Leader-in-Training (LIT) camp! In this program, campers will learn what it takes to be a leader in a summer camp setting and will prepare them to volunteer as a Junior Camp Leader at NPCA Day Camps and Programs! This program is ONLY offered the week of July 10, 2023.


WEEKLY CAMP THEMES
July 3 - 7: Forest Explorers
July 10 - 14: Eco-Heroes & Leader in Training Camp
July 17 - 21: Summer Survivors
July 24 - 28: Ultimate Adventure
July 31 - August 4: The Mystery of Glen Elgin
August 7 - 11: Forest Explorers
August 14 - 18: Eco-Heroes
August 21 - 25: Summer Survivors
August 28 - September 1: Ultimate Adventure

For more information:
programming@npca.ca or 905-788-3135 ext. 322 or 330
Fee per Camper - $170/week*
Leader-in-Training Camp - $345/week*
Hours - 9:00am - 3:00pm
Extended Care Hours - 8:00am - 4:00pm
Extended Care Fee - $10 per family (morning, afternoon or full day available)

Camp location
Ball's Falls Arboretum
3159 Sixth Avenue, Lincoln, ON L0R 1S0
*Family discount applied on the second camper when booking two or more siblings in the same camp week.
PREPARING FOR THE ADVENTURE
Campers must come prepared for an action-packed day in the great outdoors. Backpacks should include:
Indoor and outdoor footwear (running shoes, and/or waterproof boots)
Litter-less and nut-free lunch and snacks
Refillable water bottle
Summer gear: rain jacket, splash pants, sunscreen, hat, bug spray

weekly program descriptions
Leader-in-Training (LIT) Camp July 10 - 14
A one-week camp for participants ages 12 - 15 that will provide them the opportunity to learn how to become a camp leader. Campers will receive training in the areas of leadership, behaviour management, activity planning, inclusivity, and team building. They will also receive their Emergency First Aid certification from the Red Cross that will be valid for 3 years! LIT's will use their daily training to work with a junior camp group/cohort and lead their own activity by the end of the week! Campers that have successfully completed NPCA's LIT camp will be able to volunteer as Junior Leaders for the rest of the summer.
Junior Leaders who volunteer at camp for subsequent weeks can use their hours towards their high school community service hours requirement.
Forest Explorers July 3 - 7 | August 7 - 11
Connections are everywhere! From deer grazing in a meadow, to fungus growing on a dead log, everything in nature depends on something else. Humans are part of these important connections, and our relationship to the natural world is deeply rooted but often forgotten. Campers will join the Forest Explorer team this week to learn about the amazing web of life through interactive games, outdoor "nature theatre," environmental science experiments & exciting hikes in the forest. This exciting week connects campers to the world around them in the heart of Niagara's Carolinian forest!
Eco-Heroes July 10 - 14 | August 14 - 18
The NPCA is dedicated to restoring, protecting and sharing conservation areas for everyone to enjoy. In this immersive week of adventure, campers will learn how to become a friend to the environment and participate in several conservation initiatives at Ball's Falls alongside real-life Eco-Heroes - NPCA experts in restoration and ecology! Campers will get hands-on in a variety of activities, from tree-ID and planting, to bird box building, and other restoration projects. This jam-packed week will create a sense of belonging, teamwork and responsibility in campers making them Niagara's next generation of Eco-Heroes!

Summer Survivors July 17 - 21 | August 21 - 25
There is a wild side to every child! This week campers will learn how to explore the wild of the forest and participate in several bushcraft activities such as plant identification, lighting fires, shelter building and more. Join the Summer Survivor team to learn and develop outdoor survival skills and how to use natural items to make crafts and tools. With their teammates, campers will get to roast sweet survival treats over the campfire, and sharpen their skills at archery! This exhilarating camp week will inspire participants to play outdoors, cultivate their skills in the forest rather than online and connect with themselves and their teammates, and the natural world around them.
Ultimate Adventure July 24 - 28 | August 28 - Sept 1
Exploring, navigating, discovering and everything adventurous! Back by popular demand, this week will have campers participating in their favourite camp activities that will spark new friendships, encourage them to try new things and make lasting memories. Campers will trek through the forest on an interactive scavenger hunt, hone their skills in archery, create a team logo and cheer, and participate in the Ultimate Adventure Challenge!
The Mystery of Glen Elgin July 31 - August 4
Ever thought about what it would be like to travel back in time? Now is the chance to see what life was like over 200 years ago! This week campers will travel back to the early 1800's to unlock the secrets of the village of Glen Elgin and get hands-on with history from early settlement times, through the Victorian era, and all the way into the roaring '20s. Campers will have the opportunity to see how the historical village would have operated back in the 1800's with live re-enactments, heritage demonstrations and vintage activities throughout the week, like blacksmithing, barrel-making and crafting!
NPCA Summer Adventure Camps At St. John's Conservation Area

Join the fun at St. John's Conservation Area this summer as children ages 4-15 are invited to join us for a season of fun, while totally immersed in nature!

Junior Campers ages 4-11 will get a chance to explore the forest, discover our heritage, learn outdoor survival skills, conduct science experiments, roast marshmallows over a campfire, and so much more! See our descriptors of each week below.

Senior Campers ages 12-15 will get a chance to participate in our Leader-in-Training (LIT) camp! In this program, campers will learn what it takes to be a leader in a summer camp setting from managing a group to planning their own activities!

Fee per Camper - $160/week*
Leader-in-Training Camp - $160/week*
Hours - 9:00am - 3:00pm
Extended Care Hours - 8:00am - 4:00pm
Extended Care Fee - $10 per family (morning, afternoon or full day available)

Camp location

St Kateri / St Johns Valley Centre
3024 Orchard Hill Rd, Thorold, ON, L0S 1M0

*10% family discount on the second child when booking two or more children in the same camp
August 2 - 5
Develop a relationship with nature by sharpening up your senses. Be aware of the smells in the air just before a rainstorm. Sit silently under a tree and observe nature go about her daily routine around you. Listen to the creek flowing over and around rock formations. Feel how bark of an oak feels against your fingers. Open yourself up to nature and she will show you a whole magical world of adventure!
August 15 - 19
The Carolinian forest is home to the largest variety of animals in all of Canada. However, this region also has the most endangered species in the country. Help us learn more about these amazing creatures and why they are the decline. Campers will learn how animals survive in the wild, and brainstorm ways to protect and support these animals.
August 22 - 26
Bushcraft is a way of thriving in the natural environment. In this week campers will learn all about how to enjoy and make use of the wild countryside around us! Campers will develop skills that will help them adapt to their surroundings from lighting fires to making dens and practical crafts!
August 29 - September 2
You do not need a lot of equipment to have fun outside! Just a few ideas, some simple rules, willingness to be a bit silly and a wide-open space. Campers will participate in several ultimate games that will encourage team building, communication, problem solving and bonding!