Current Status
Current Flood Status
No Flooding
Watershed Conditions Statement
Flood Watch
Flood Warning
Lake Erie Shoreline Conditions Statement
Date: September 30th, 2020
For Wednesday September 30th, 2020, this notice is intended to update the public and local municipalities of the condition of the Lake Erie Shoreline as it relates to the Niagara Peninsula and the eastern portion of Haldimand County.
Current weather forecasts are calling for sustained westerly to southwesterly winds of 40 to 50 km/hr with gusts approaching 70 km/hr. These winds will increase water levels and waves along the Lake Erie Shoreline.
As of today, Lake Erie's water level at Port Colborne was sitting at 174.82m which is 66cm (26 inches) above average. The Ministry of Natural Resources and Forestry is currently forecasting water levels to increase by 50cm (20 inches) above current levels to an elevation of approximately 175.35m. Significant wave heights of 1.5m (5 feet) are also forecast to occur all along the Lake Erie shoreline. Water levels are starting to build, and peak water levels will occur late afternoon today with the potential for another peak late this evening.
Residents living along Lake Erie should pay close attention to water levels and waves in their area and are urged stay away from the shoreline of Lake Erie during this event. Increased erosion due to strong waves is also possible.
Information on the Flood Status in the watershed and water levels on Lake Erie can be found on the NPCA's website at:
This notice is in effect until noon, Thursday, October 1st, 2020 and will be updated as required.
Have you heard about the Alertable App? Alertable is a trustworthy and reliable emergency alert software platform used by local, regional and provincial officials to notify and inform the public of disasters and hazards. Alertable provides the most options for the public to receive alerts for maximum user choice and preferences. Options include a mobile app for iOS and Android, a smart speaker app for Amazon Alexa and Google Assistant devices, social media feeds for Facebook and Twitter, a public website, and soon a chat bot for Facebook Messenger.
Severe weather alerts from Environment and Climate Change Canada and critical alerts from Canada's national public alert system, Alert Ready, are automatically received on all Alertable products, saving time for local emergency officials from re-broadcasting those.
You can now receive our Flood Advisories from Niagara Peninsula Conservation Authority straight to your device, whether that be Android or Apple.
Download the free Alertable app!
Google Play: https://play.google.com/store/apps/details?id=com.artermobilize.alertable&hl=en_CA
App Store: https://itunes.apple.com/ca/app/alertable/id1277488940?mt=8
For your desktop computer: https://alertable.ca/
For further information contact:
Ryan Kitchen
Water Resources Technician
Work: 905-788-3135 x 269
After hours: 905-658-1838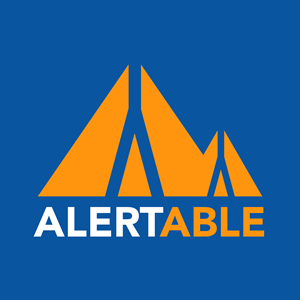 What if a Flood Message is Issued for Your Area?
Take heed of the message issued.
Be prepared to follow the advice and instructions of emergency response officials.
Monitoring weather and flood conditions is a shared responsibility of Conservation Authorities, OMNR, and Environment Canada. The OMNR Surface Water Monitoring Centre in Peterborough monitors weather forecasts and water levels across the province, providing the information to Conservation Authorities. Other information is also available from Environment Canada.
Conservation Authorities and the Ontario Ministry of Natural Resources are responsible for forecasting where and when flooding is likely to occur and issuing appropriate messages. Advance warning of an impending flood allows municipalities and other government agencies to put emergency response plans into operation, and if necessary, evacuate communities.
When flooding is possible or about to occur, Conservation Authorities (or the Ministry of Natural Resources in areas where there is no Conservation Authority) issue flood messages to municipal emergency management officials and the media. The municipal officials then take action to warn local residents. Flood messages are posted on Conservation Authorities' websites. In some watersheds, members of the public can receive flood messages directly through e-mail and/or Twitter.
Messages Key
No Flooding
-
No Flooding
No flood conditions exist
Watershed Conditions Statement
-
Awareness
Be informed and aware.
Water Safety Statements —High flows, unsafe banks, melting ice or other factors that could be dangerous for recreational users such as anglers, canoeists, hikers, children, pets, etc. Flooding is not expected.
Flood Outlook Statements — Early notice of the potential for flooding based on weather forecasts calling for heavy rain, snow melt, high wind or other conditions that could lead to high runoff, cause ice jams, lakeshore flooding or erosion
Flood Watch
-
Flood Watch
Flooding is possible in specific watercourses or municipalities. Municipalities, emergency services and individual landowners in flood-prone areas should prepare.
Flood Warning
-
Flood Warning
Flooding is imminent or already occurring in specific watercourses or municipalities. Municipalities and individuals should take action to deal with flood conditions. This may include road closures and evacuations.