Beamer Memorial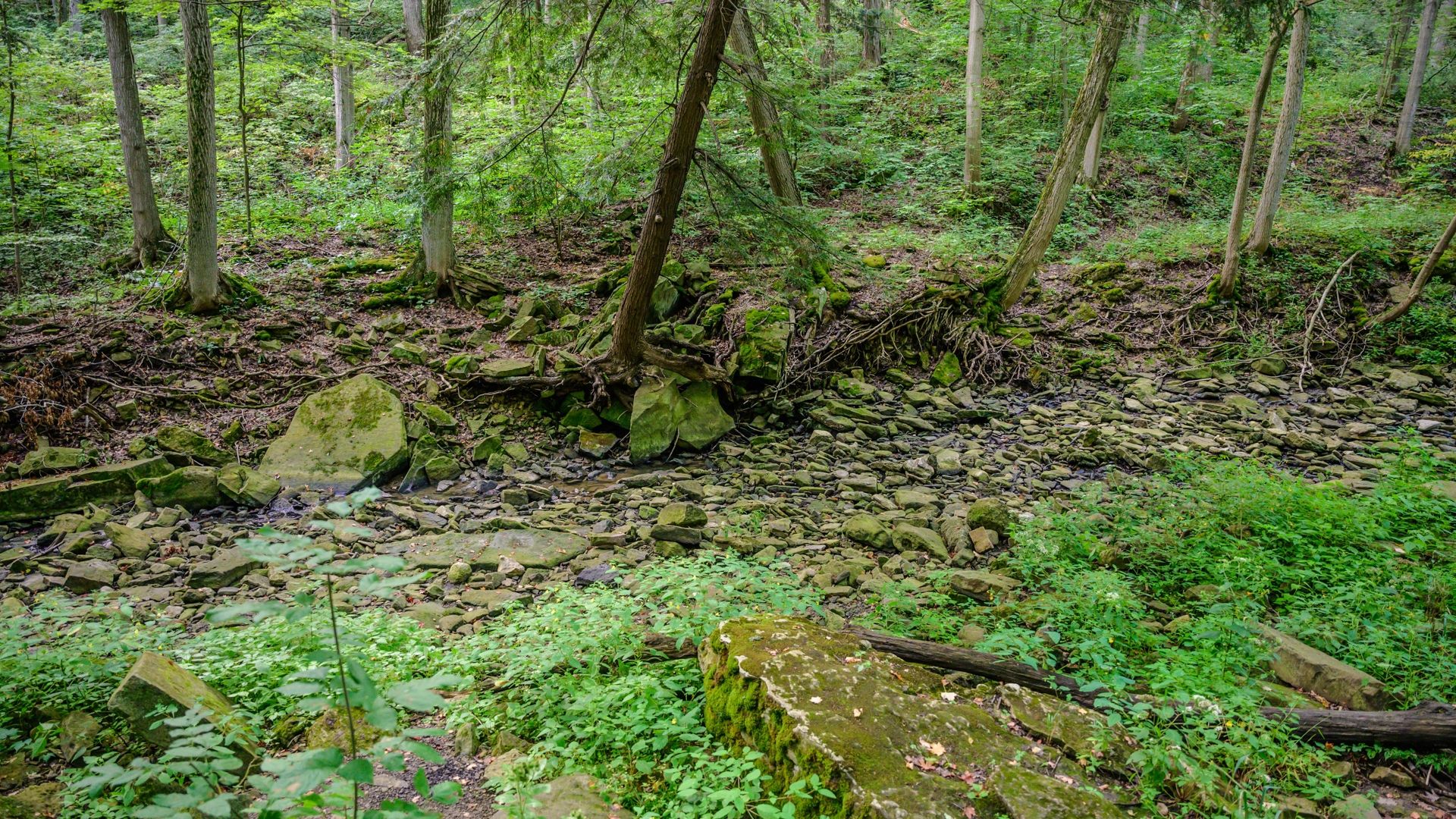 Renowned as the best vantage point in the Niagara Peninsula to observe the annual spring hawk migration, and part of the internationally designated Niagara Escarpment Biosphere Reserve, Beamer Memorial Conservation Area offers one of Niagara's most breath-taking and panoramic views of the Niagara Escarpment and Lake Ontario.
Take a walk along the scenic Lookout and Bruce Trails and soak up the picturesque views of the 40 Mile Creek Valley, the Lake Ontario shoreline and the escarpment ridge from one of our viewing
Hawkwatch Season at Beamer
March 1 marks the beginning of the annual Niagara Peninsula Hawkwatch! Since 1975, birdwatchers have been monitoring the annual spring migration of hawks, eagles, falcons, and vultures over the Niagara Peninsula.
The Niagara Peninsula Hawkwatch was organized in March of 1990 to:
Promote the enjoyment of hawkwatching
Educate people about hawks and hawk migration
Conduct systematic counts of hawks migrating over the Niagara Peninsula
Work for the preservation of raptors in Ontario
Members receive two newsletters annually and are invited to participate in the count as often as possible and attend an annual social. An Open House is held on Good Friday every year both for members and to assist the general public in learning more about the migration taking place right over their heads.
Most hawks, falcons, eagles and vultures are migratory and move south to more moderate climates each fall. Every spring this process reverses and these birds return to Canada to nest and raise their young.
More info at https://nphawkwatch.ca/about/

Important to note that the Good Friday Open House will not be running this season. NP Hawkwatch and the NPCA look forward to the return of this program in the future.
Beamer Memorial est situé dans l'escarpement du Niagara et est renommé comme étant le meilleur point d'observation de la péninsule du Niagara pour observer la migration annuelle printanière des faucons. D'ailleurs, l'escarpement du Niagara est désigné internationalement comme étant une réserve de biosphère. Beamer Memorial qui est une aire de conservation offre une des vues panoramiques les plus spectaculaires de l'escarpement du Niagara et du lac Ontario. Promenez-vous le long du belvédère et du sentier Bruce Trails et appréciez la vue pittoresque de 40 Mile Creek Valley, du rivage du lac Ontario et de la crête de l'escarpement d'un de nos points d'observation.

À tous les vendredis de 10 h à 15 h, il y a des ateliers en compagnie d'oiseaux vivants intitulés 'Hawk Talks'.