Two Mile Creek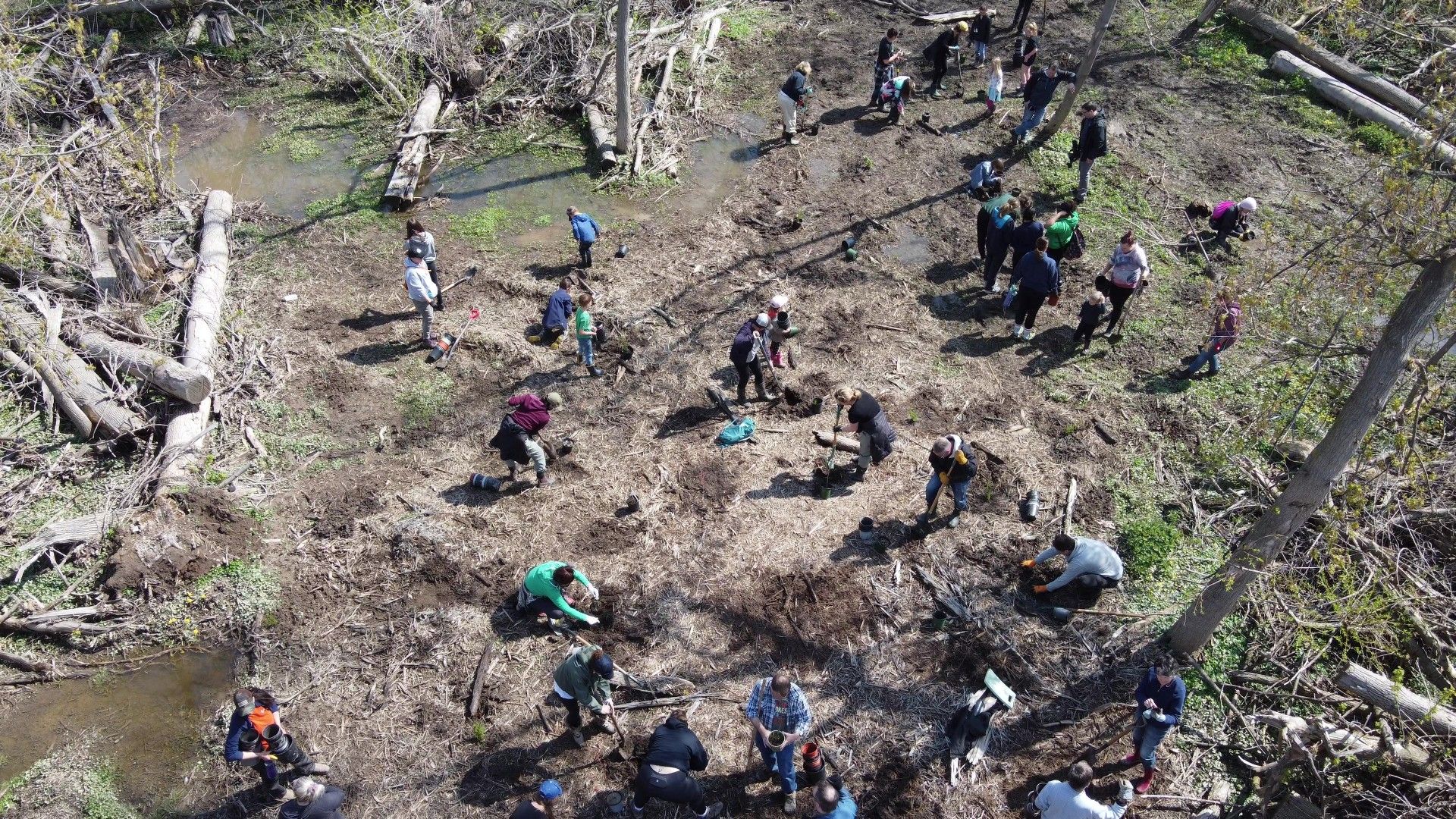 Notice
IMPORTANT NOTICE: The NPCA restoration team will install two cross vanes in Two Mile Creek to improve the creek's overall health and habitat. The project is scheduled to take from Monday, August 22 to Wednesday, August 24, with most of the work being completed on Tuesday, August 23. The project is taking place outside of MNRF fish timing restrictions to protect native fish populations.
The project will occur adjacent to and in Two Mile Creek north of the Town of Niagara-on-the-Lake path that connects Butler St. to Colonel Butler Crescent. Click to learn more.
_____________________
Two Mile Creek Conservation Area conserves a significant portion of the Lower Two Mile Creek Valley System, between Lakeshore Road and Niagara Stone Road. It is a forested floodplain, conserved for its significant ecological features.
A local trail provides access to Colonel Butler's Burial Ground where commemorative plaques describe his instrumental work during the late 1700s in developing a British stronghold in Niagara.