Beamer Memorial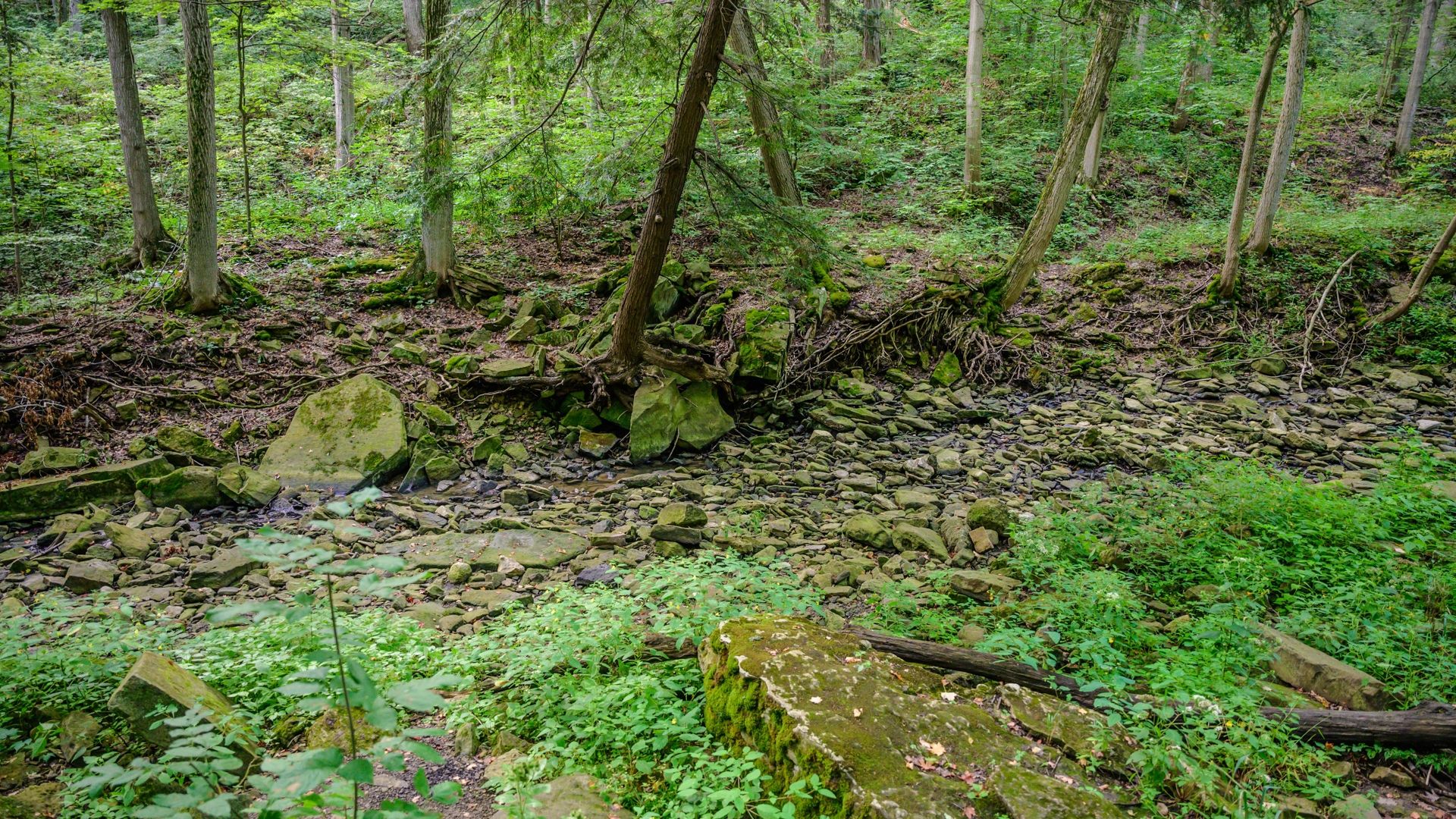 Notice
Renowned as the best vantage point in the Niagara Peninsula to observe the annual spring hawk migration, and part of the internationally designated Niagara Escarpment Biosphere Reserve, Beamer Memorial Conservation Area offers one of Niagara's most breath-taking and panoramic views of the Niagara Escarpment and Lake Ontario.
Take a walk along the scenic Lookout and Bruce Trails and soak up the picturesque views of the 40 Mile Creek Valley, the Lake Ontario shoreline and the escarpment ridge from one of our viewing
Hawkwatch Season at Beamer
Internationally recognized as an official 'Important Bird Area', spectacular birds of prey can be seen flying over the site during their spring migration. Best viewing times are March 1 through May 15 between 10 a.m. and 3 p.m. on warm, sunny days, especially with winds ahead of a warm front. Beamer Memorial was once the site of a sawmill powered by water from the creek, a restaurant and the homestead of John and Anna Beamer, early Grimsby settlers.
This year, Niagara Peninsula Hawkwatch (NPH) will carry out their observation and data collection at Beamer through the migratory period (Feb. 28 – May 15 daily). Designated NPH spotters and counters are scheduled to be onsite and will be utilizing the central tower during their observation period.
As this ecological work and the contribution of NPH and their dedicated volunteers are incredibly important, please note there will be no public access to the central tower while research and data collection is taking place. Visit http://nphawkwatch.ca/ for more information on this work or to inquire about joining the count.
Washroom facilities remain closed during this time. Please remember that there is limited parking on-site, and large group gatherings are not permitted. All visitors are expected to comply with provincial and local public health guidelines, in addition to Conservation Area Rules & Regulations.
Every Good Friday 10 a.m. – 3 p.m. There are live bird demonstrations, 'Hawk Talks' and displays- Due to the ongoing pandemic, this event did not take place in 2020 or 2021.
Beamer Memorial est situé dans l'escarpement du Niagara et est renommé comme étant le meilleur point d'observation de la péninsule du Niagara pour observer la migration annuelle printanière des faucons. D'ailleurs, l'escarpement du Niagara est désigné internationalement comme étant une réserve de biosphère. Beamer Memorial qui est une aire de conservation offre une des vues panoramiques les plus spectaculaires de l'escarpement du Niagara et du lac Ontario. Promenez-vous le long du belvédère et du sentier Bruce Trails et appréciez la vue pittoresque de 40 Mile Creek Valley, du rivage du lac Ontario et de la crête de l'escarpement d'un de nos points d'observation.

À tous les vendredis de 10 h à 15 h, il y a des ateliers en compagnie d'oiseaux vivants intitulés 'Hawk Talks'.