Cave Springs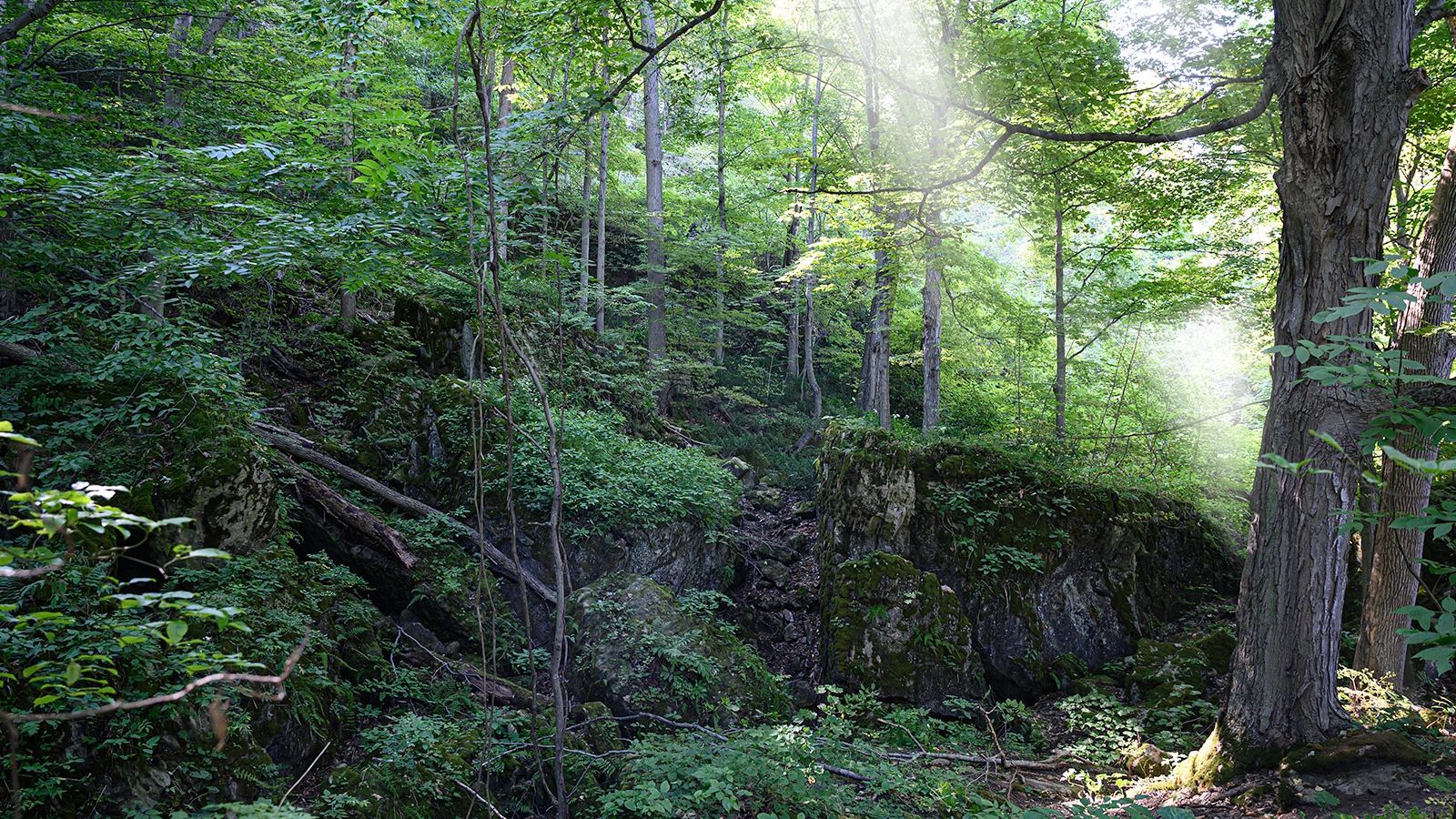 Notice
This property features spectacular vistas overlooking Lake Ontario and the old Lake Iroquois shore, and is an exquisite representation of the Niagara Escarpment's talus slopes and cliffs. The escarpment rim and bedrock plain forests are dominated by Sugar Maples. The rich and unique diversity of plants and habitat on these rare escarpment features provide a linear migration corridor for animals and plants.

The cultural folklore and mystique of Cave Springs is as rich as its natural diversity. The late Margaret Reed, from whom the property came to NPCA, fondly spoke of the spring's reputation as a 'fountain of youth'. There is a famous ice cave, once used for refrigeration, which was regrettably blocked by a failed expansion attempt. There is an underground lake, a wartime hideout, mysterious rock carvings, and a nearby native North American encampment site.

Access to this area is by the Bruce Trail only. There are no parking or washroom facilities. The residence and barn area are private property with no public access. NPCA is in the process of implementing the Cave Springs Master Plan.