Morgan's Point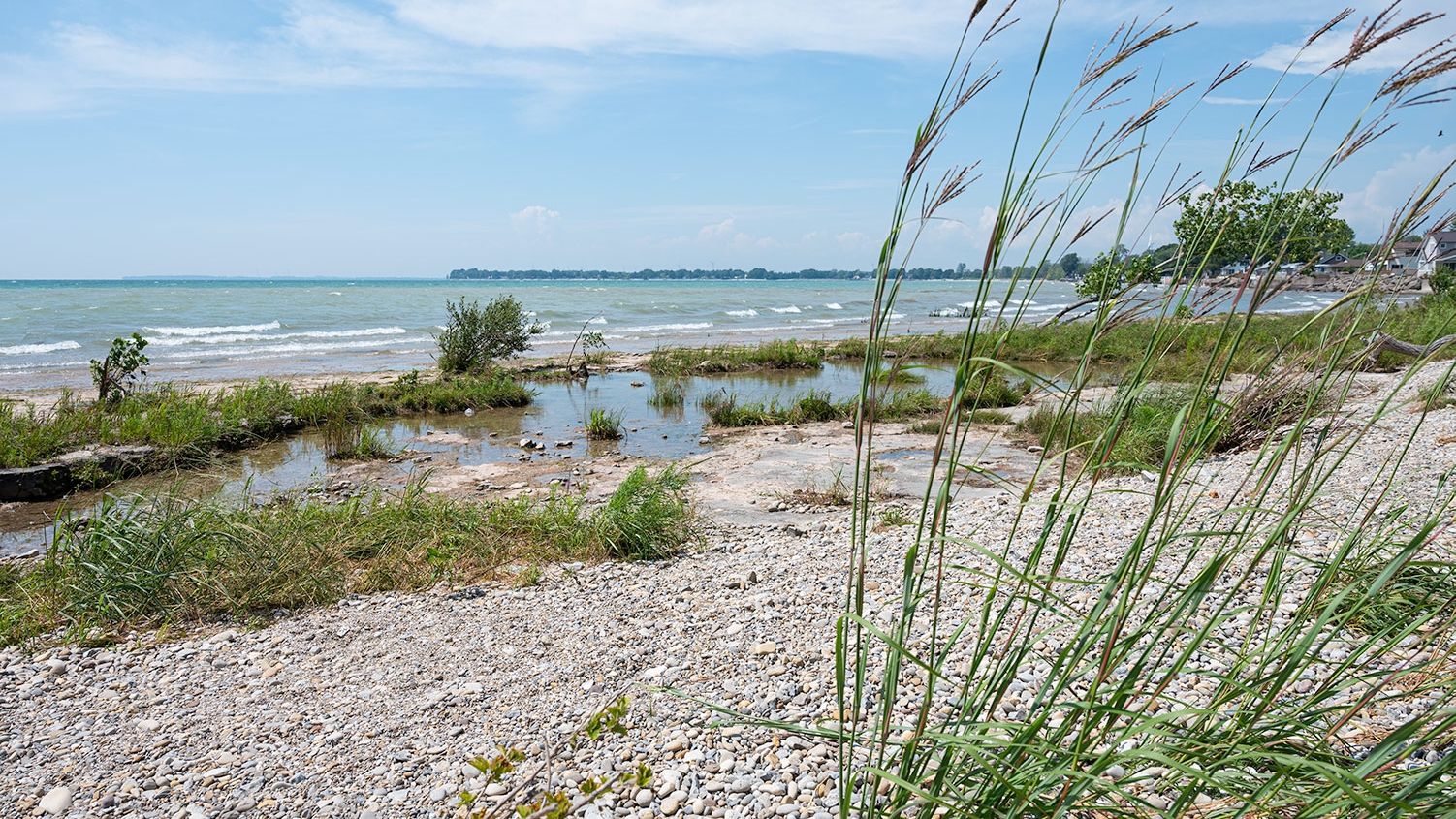 Notice
Morgan's Point Conservation Area offers a unique setting of old growth forest and remnants of the oak savannah prairie that once covered large areas of the Niagara Peninsula. Located along the Lake Erie shoreline in Wainfleet, a sand dune complex and rock shoal outcrop provide natural shore protection for the land, as well as habitat for a wide variety of plants and fauna.
Experience the dunes and the majestic 'old growth' Sugar Maple, Black Walnut and Hop Hornbeam trees as you walk the boardwalk and trails. View the lake waterfowl and monarch butterflies as they stop to rest and refuel before crossing the lake during their migration.
The Morgan's Point boardwalk is designed to minimize human impact on the sensitive sand dune environment. Help us protect this rare site by sticking to the boardwalk.
L'aire de conservation Morgan's Point offre un décor unique de forêts anciennes et de vestiges de la savage de chênes qui, à un certain moment donné, recouvrait une grande partie de la péninsule du Niagara. Situé le long des rives du lac Érié à Wainfleet, une étendue de dunes et un haut-fond d'effleurement rocheux fournit une protection naturelle des côtes pour les terres, de même qu'un habitat pour une grande variété de plantes et de faunes.

Faites l'expérience des dunes et des majestueux 'vieux érables' à sucre, des noyers noirs et des Ostryers de Virginie alors que vous marchez sur la promenade en bois et les sentiers. Voyez les oiseaux aquatiques et les papillons monarques alors qu'ils s'arrêtent pour se reposer et refaire le plein d'énergie avant la traversée du lac pendant leur migration. La promenade en bois de Morgan's Point est conçue pour minimiser les impacts humains sur l'environnement des fragiles dunes de sable. Aidez-nous à protéger ce site rare en demeurant sur la promenade de bois.