Wainfleet Wetlands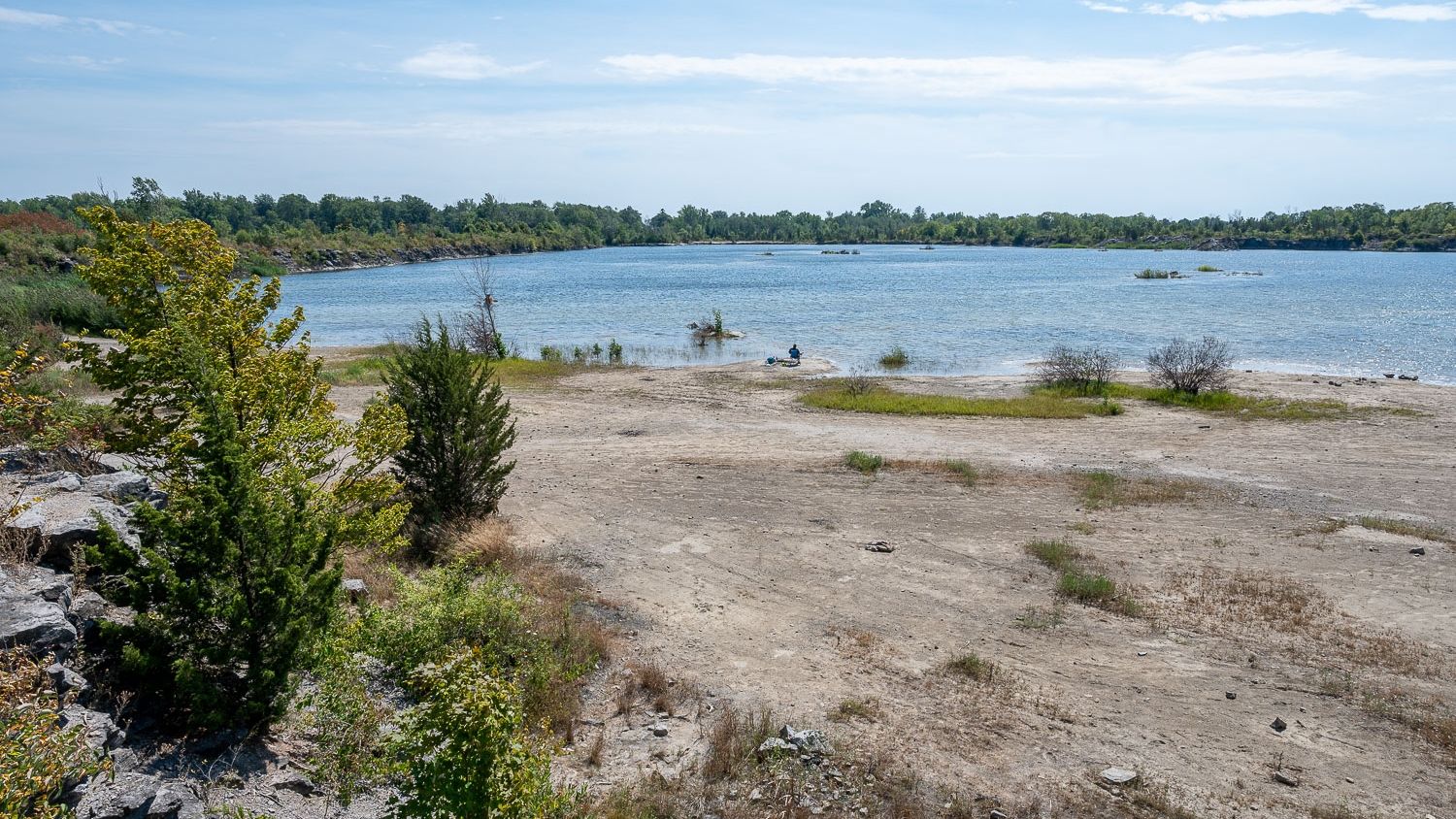 Winter Weather Notice
All NPCA conservation areas remain open daily from sunrise to sunset for passive recreation such as hiking and birdwatching. However, note that trails are natural and not maintained for winter recreation. Parking lot and sidewalks will be maintained on a 'as-required' basis.
Conservation area visitors are reminded to take precaution and prepare appropriately for the weather and trail conditions, especially when inclement weather and conditions may arise. In the event of inclement weather, NPCA conservation areas remain open, but activities and services may be limited and facilities such as the Centre for Conservation at Ball's Falls may be closed.
Please be mindful of NPCA staff who work hard to ensure primary parking areas are cleared and plowed when visiting. Please check NPCA conservation area pages on Facebook for closure postings, as these are updated regularly.
---
Once covered by a shallow, warm sea 300-450 million years ago, what is now the Wainfleet Wetlands Conservation Area was the site of a clay and limestone quarry from the late 19th century until the 1960s. Fossils of the plants and animals that lived in the Paleozoic sea can be seen in the exposed limestone of the Onondaga Formation, in the quarry walls and on rock tableland.
Purchased by the NPCA in 1978, today the quarries and clay pits have naturalized and are home for fish, birds, waterfowl, turtles, snakes and plants. Unique alvar communities of rock-loving plants also thrive in the shallow soils.
This Conservation Area is a natural area and helps fulfill the NPCA's objective to further the conservation, restoration, development and management of natural resources, as it is managed to provide habitat for fish and wildlife and to preserve the geological significance of the site, while providing passive recreational and educational opportunities.
The site contains the best exposed fossil and viewing area of geological formation and fossils (ancient marine lifeforms) in the Niagara Peninsula, highlighting species that lived 380- 450 million years ago in the shallow warm saltwater sea of the Michigan Basin that covered the site. Tilobites, crinoids shellfish and corrals can be seen.
This important property is home to a variety of unique and significant habitats including: alvars, prairie, cliffs, provincially significant wetlands, upland forest, low shrub areas and open water and streams. It contains terrestrial and aquatic habitat, supporting waterfowl staging areas, and is home to a number of birds (passerine, raptors waterfowl), mammals, fish, turtles, snakes, frogs, toads, and salamanders.
This wetland is unique as it attracts a large variety of bird species, with over 50 different confirmed sightings. Yellow Warblers are the most common, and wading and shorebirds are plentiful as are Great Blue Herons, Egrets, Gulls, Terns, and Sandpipers. Guests may also encounter Bald Eagles, Northern Pintails, Northern Shoveleers, Mallards, and more.
Wainfleet Wetlands is a Bronze Plaque Award winner for quarry rehabilitation work with the Management of Abandoned Aggregate Properties Program, awarded for efforts to increase wetland development and habitat cover for improved diversity and function in the landscape.
For information on hunting at this site, please visit npca.ca/administration/hunting-application.
IMPORTANT INFORMATION

WAINFLEET WETLANDS CA RULES & REGULATIONS

Conservation area may only be accessed during posted operating seasons and hours
Wainfleet Wetlands, also known as 'The Quarry' is accessible year round for passive recreation such as walking, birdwatching and nature photography
This property is not designated for active recreation such as swimming, camping or bonfires
Conservation areas may only be accessed by designated entrance points, do not trespass private property to obtain access
Dogs must be on a leash at all times
Pets are not permitted to enter waters designated for swimming, or access beach areas

Littering
Destruction, damage or removal of plants, wildlife or rocks
Abuse, insults or threats to staff and other visitors
Excessive noise or disturbance
Hunting, horseback riding and off-road vehicles
Camping, wading, bathing and swimming is prohibited
Use of boats
Fires and campfires