Comfort Maple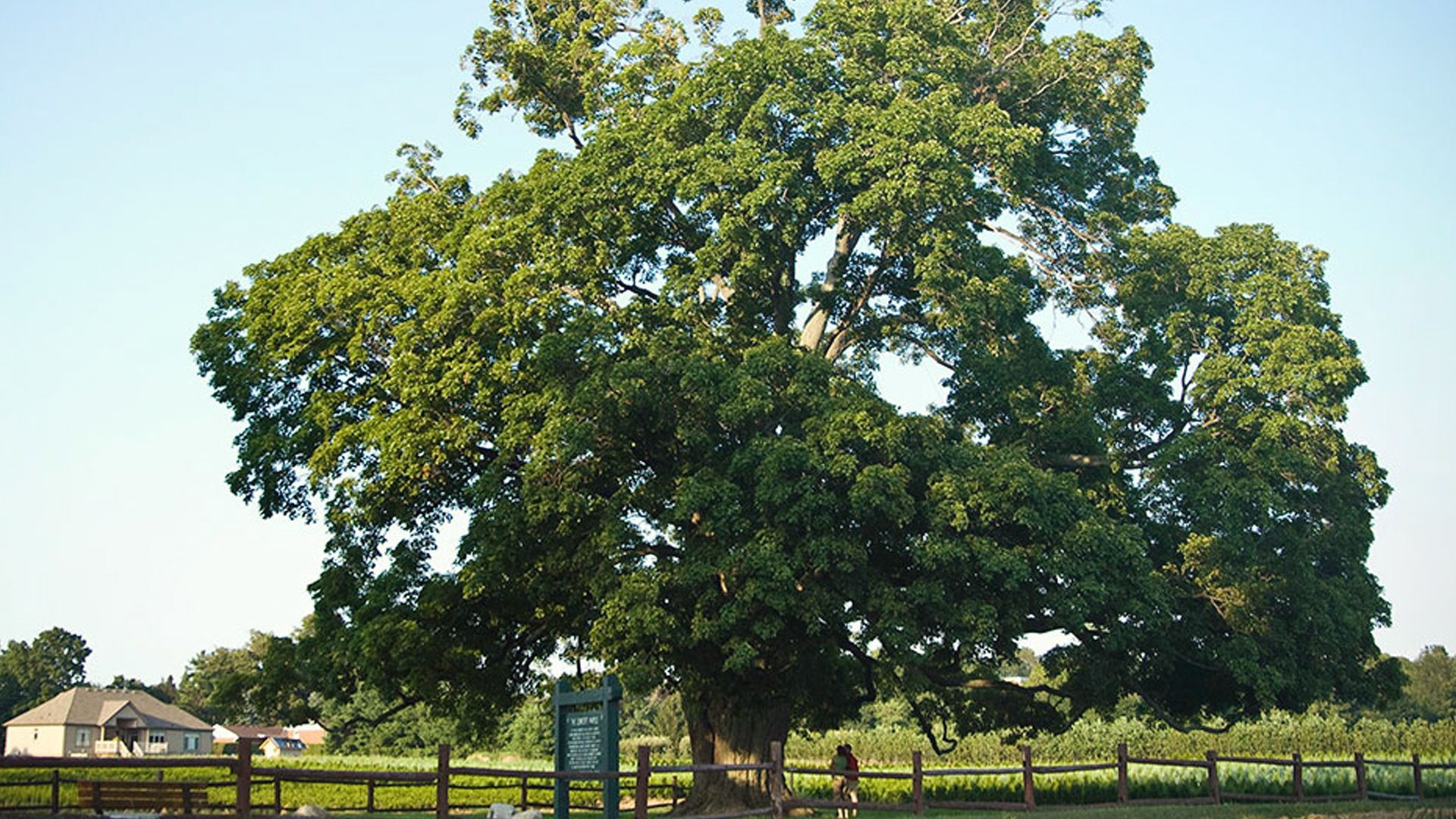 The Comfort Maple Conservation Area conserves what is widely believed to be the oldest and finest sugar maple tree in Canada, which was designated a heritage tree in June 2000 under the Ontario Heritage Act.
In 1975, the Ontario Forestry Association estimated the tree to be 400-500 years old. Located in the Town of Pelham, the Comfort Maple towers about 24.4 metres at its crown with a trunk circumference of 6 meters and symbolizes Canada's strength and tradition.

Originally in an area of hardwood forest, this tree's size and shape suggest the forest was cleared when the tree was still young, likely for agricultural purposes. The 0.2-hectare area was part of the land purchased by the Comfort family in 1816 and was later entrusted to the NPCA to conserve this 'old growth' tree for its historical and biological significance.